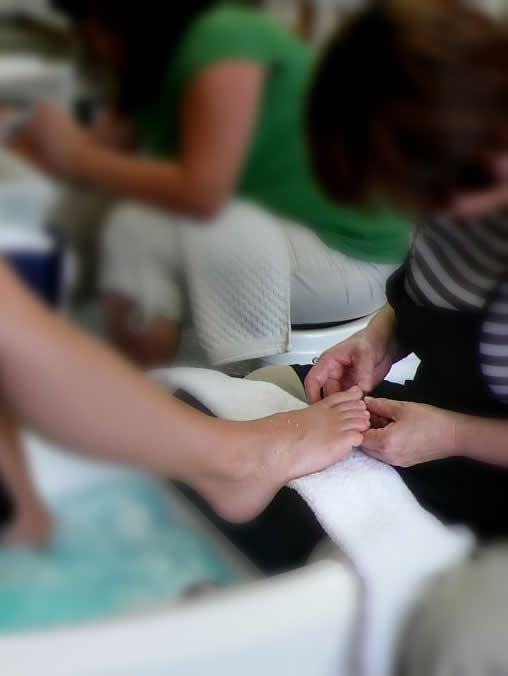 About Great Nails
At Great Nails salon, it's all about pampering yourself. Visit us for a facial, a manicure or a pedicure, and treat yourself to a truly special reward! Our skilled technicians will provide you with the highest level of personal attention. Our shops are easy to get to, and feature soothing, peaceful environments that will make your time with us a memorable experience. Once you've experienced our unique salons, you'll want to return time and time again!
Great Nails is proud to welcome you to our newest salon, located in the Tower Plaza near the heart of Temecula's retail district. Conveniently located near the instersection of Rancho California and Ynez Roads, our new shop offers all the same great services you've come to expect from our first location, but in our newly decorated suite in Temecula's original shopping center! Come enjoy our state-of-the-art salon, featuring multiple foot-bath massage chairs, and a large-screen TV for your viewing entertainment.
Great Nails original salon has been providing the highest level of personal care in Temecula for several years, and with our brand new store just opening on Ynez Road, we're ready to welcome new and old customers alike. Come enjoy a one-of-a-kind manicure, pedicure or facial at Great Nails today!
You can't buy
Happiness
, but you
can
get a
Mani
and a
Pedi
, and that's pretty much the same thing!
Annonymous